Windows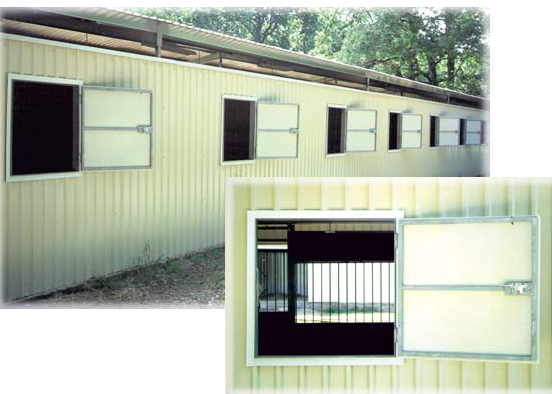 J.W. Hall stall and barn windows are 3'x 3′ hot dipped galvanized steel.
The window unit comes with a solid white panel on the outside only.

They can be ordered with solid hot dipped galvanized steel round bars on 4″ centers.

Boards are cut to length to frame the window and the 2″ channel allows the window to easily lock in place from the top.
Strong, attractive, convenient…
plus they provide an external view and and added ventilation for your horse stall or barn.